About us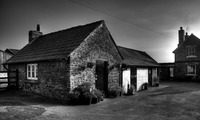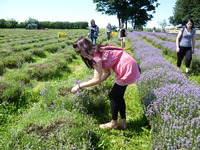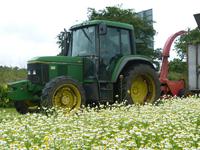 Essencia Oils UK is based at Inglenook Farm in Rainford, St Helens.
We are growers of Roman Chamomile, German Chamomile and Lavender on our 40 acre Inglenook Farm site, where we distil these natural ingredients into the highest quality essential oils for sale all over the world.
In addition to our own plants, we also import some of the worlds finest grades of other natural raw plant-based ingredients.
Ingredients such as frankincense resin for example, of which we distill hundreds of tons each year, into the finest, highest quality essential oils for sale to the health and pharmaceuticals industries, the flavour and fragrance industries and also for personal use via our online and onsite shops.
Distillation and production of all of these essential oils and natural extracts takes place in our on-site distillery and our own laboratory monitors and ensures quality and consistency of all production, as well as monitoring quality of other oils we purchase for resale online or instore.
We also produce and supply a wide range of natural extracts, such as the highly valued natural hydrosols from chamomile, lavender and frankincense, as well as a range of handmade natural beauty and health products from these naturally sourced ingredients, available in our on-site and online shops. We bottle everything by hand on-site.
This family owned business is dedicated to quality and are proud to supply wholesale and retail oils and extracts all over the globe.
Because of the way we grow, produce and supply high quality oils, we are able to pass on really competitive pricing to our retail shop and online customers, so be sure to visit and pick up a couple of high quality oils and extracts for your own use!
Inglenook Farm
Inglenook Farm
is owned and run by a small family team and our biologist Steve. The 40 acre site predominantly serves the growing plants which will yield our organic essential oils, but in addition to that we have a farmhouse café serving freshly prepared hearty food from locally sourced ingredients with both indoor and outdoor seating.
Our on site retail shop sells (really) local honey, local artisan treats and a fabulous selection of our essential oils and related products and is open all year round.
We also have a number of interesting resident unit holders; local craft businesses that are based at Inglenook Farm, such as a bakery, a vintage cycle repair and retailer, a photographer, a bespoke construction company, wood carvers and wedding planners amongst them.
On the 2nd Sunday of each month we hold a really popular craft and food market on our site and regular events through the year such as a vintage bike fayre, various charity events and some cracking evenings of food and fun.
At certain times of the year, Inglenook farm is a feast for the eyes as the crops are in full bloom just before harvesting. The crop flowers are then sent to our on-site distillery to be turned into beautiful, top grade organic essential oils. Which we sell in our on-site retail shop along with fabulous hydrosols (real floral waters), carrier oils for blending the essential oils and a whole array of facial and body treats made with the pure essential oils.